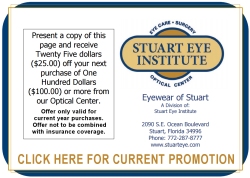 Serving as an extension of Stuart Eye Institute, Eyewear of Stuart is here to provide you with high quality frames and lenses.
Our goal is to provide the same high quality service as our doctors' services.
Trained Opticians
Staffed with an optician certified by the American Board of Opticianry (ABO) and licensed by the State of Florida, and another highly trained optician, we will help you select frames for every need in every facet from fashion to occupation.  Whether for daily reading or leisure time activities, we will match the correct frame style for your prescription.  We are also available to handle any repair or replacement needs.
Participating Insurance Plans
We participate with Medicare and other plans. Please contact us for a list.
Medicare Coverage For Eyeglasses Following Cataract Surgery
Our optical shop accepts assignment from Medicare on the purchase of frames and lenses after cataract surgery and can assist in the selection, cost, and filing a claim with Medicare. We will determine how much Medicare will pay toward your frames and lenses and we will not collect Medicare's payment from you. We will only collect your portion of the cost (co-insurance) at the time of service.  Ask our opticians for more details.
Frames
We offer a wide selection of designer frames: Valentino, Vera Wang, Silhouette, BCBG, Vera Bradley, Cole Haan, Rayban, Cost Del Mar, Serengeti, Nike, Flexon and many others.
Lenses
Our wide selection includes the following:
HOYALUX ID LIFESTYLE 3
HOYA'S new and improved progressive design comes with new variations that will match your lifestyle. ID Lifestyle 3 is the newest generation of the ID Integrated Dual Side progressive product family.
Design Benefits
· Optimized visual acuity and a crisper image perception
· Noticeably more relaxed vision thanks to precise focusing
· More accurate correction
Available Designs
· ID Lifestyle 3 Indoor: Designed for presbyopes who spend a lot of their time indoors, looking at digital devices or reading
· ID Lifestyle 3 Urban: Designed for presbyopes who are active, always on the go, and also enjoy reading books and using their digital devices.
· ID Lifestyle 3 Outdoor: Designed for presbyopes who primarily wear their correction for distance use, and still require clear vision to see their phone and other near materials.
ALL SENSITIVITY LIGHT ADAPTIVE LENSES
Benefits
· Consistent performance in different climates and light conditions thanks to Stabilight Technology
· Outstanding contrast and glare reduction with Sensity's deep, natural colors
· Reduced glare when activated
· 100% protection against UV rays
· Blue light protection indoors and outdoors
RECHARGE LENSES
Recharge filters blue light transmitted from the back -lit screens of digital devices. Perfect for patients who suffer from digital eye strain (DES)
· Filters blue light through a combination of absorption and reflection
· Keeps eyes comfortable and refreshed
· May help alleviate eye strain, fatigue, headaches, loss of focus and blurred vision (DES)
· Re-energizes focus
ID SCREEN LENSES
Best choice for professions requiring maximum clarity at an intermediate distance like those working in stores and offices. This design is ideal for anyone working on dual monitors.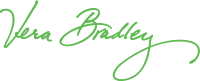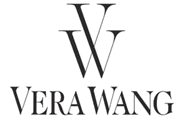 Binocular Harmonization Technology
Where Your Lenses Are Made